MY TRUSTED PARTNER PRODUCTS & RESOURCES
Total transparency: the links below for Mailerlite, Divi theme, Social Media Sensation and Font Bundles are affiliate links, so I will get a couple of quid if you purchase from any of these Trusted Partners. I ONLY become an Affiliate for a product, resource or service that I actually use, trust, and most importantly, LOVE!
At the moment, Affiliate payments are helping keep Super Office Assistant Stanley Stafford in dog food, treats and tennis balls – they've been a bit of a life-saver. A HUGE thank you for using my links, it's really appreciated. Trace x
MAILERLITE – BETTER THAN MAILCHIMP! 
Beautiful looking newsletters & emails? Easy to create Landing Pages? Easy & FREE Automation? Surveys? Mailerlite has it all – and it has a FREE Plan for up to 1,000 subscribers. Perfect if you are building your email list.
It's so much nicer to work with than clunky old Mailchimp – and the newsletters are so clean and crisp! You'll love it. Pinky promise. Trace x
As you know, Super Divine Web Design creates gorgeous, contemporary Divi websites on the WordPress platform. If you would like to switch your website to Divi,
Please click the image or the button to check out the Demo on the Elegant Themes site.
Your Divi website requires a licence key – choose from Annual or Lifetime Membership. I have Lifetime Membership as it made more sense financially.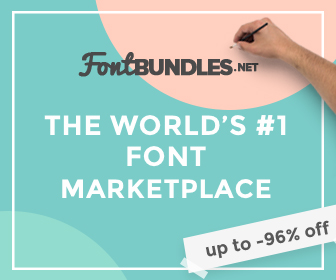 I LOVE Font Bundles! It is my go to resource for beautiful and unusual typography. As a creative,
I'm always on the hunt for quirky and stand out from the crowd fonts that can make my client's website look a million dollars – with fonts that are not a lot of money.
I know I'm sick of Google Fonts on everything!
Grab a discounted Bundle, and add a bit of va-va-voom to your social media & website projects.
FAST, UK-BASED WORDPRESS HOSTING WITH STABLEPOINT
I switched to Stablepoint early 2019.
Now, not only do mine and my clients' websites load so much faster, but their Tech Support Team are brilliant! Nothing is too much trouble, AND they have a fantastic, dedicated Website Migration Ticketing System. Makes life so much easier. If you would like to switch your hosting to Stablepoint, I highly recommend them.
Bag your 20%  discount on an Annual Plan. Pricing starts from as little as £39 per year. If you need help, just open a Live Chat session on their website: they really are super helpful.
Use MAPI75DU8E Affiliate Code at Checkout to get your 20% one-off discount!